Fiction and non-fiction books for all ages, as well as large print.
There are several magazines in the library but please explore Ebsco/Libby in the "Online Resources" tab for THOUSANDS of magazines online.
Available in the library:
       Towanda Daily Review
       Canton Independent-Sentinel
Newsbank in the online resources has newspapers across the state
 Audio Books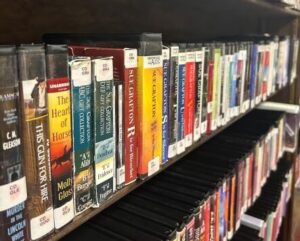 CUSTOMER SERVICE
Librarians with a smile available to help you!
Inter-Library Loans (ILL)
Get books from other libraries in our county or in our state.  Please check our own catalog first.  The item will be "ordered" and delivered to the Troy library FREE for you.