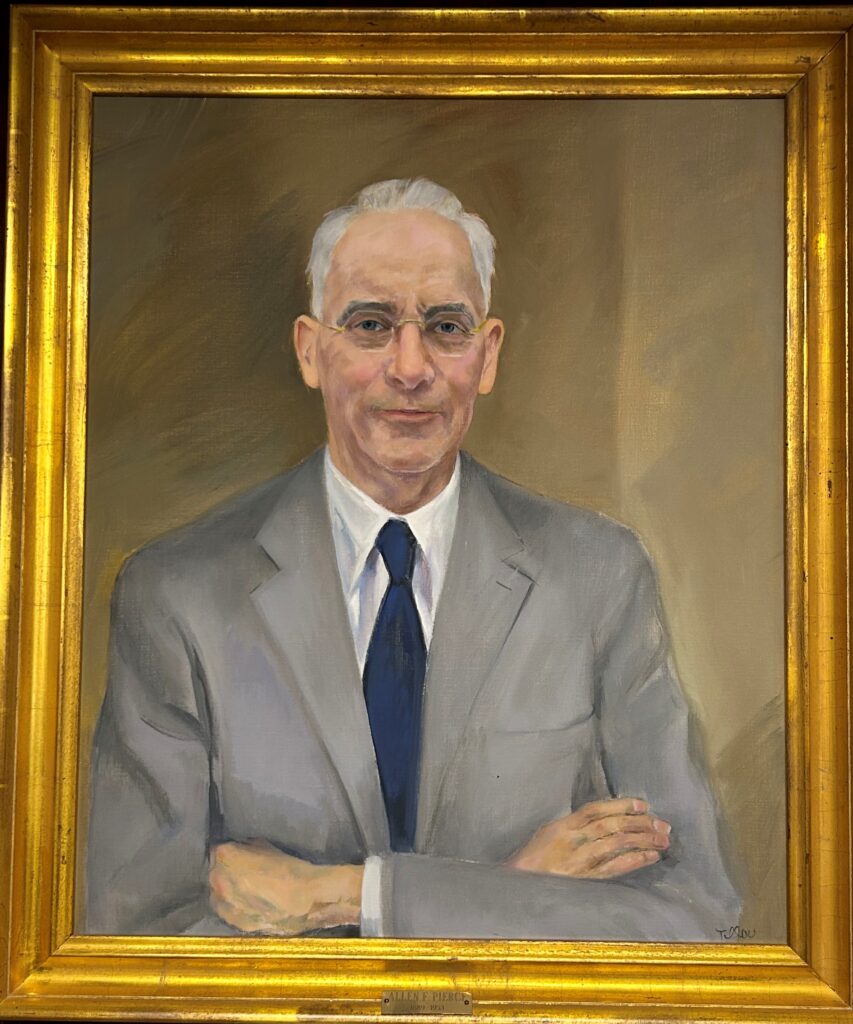 Allen F. Pierce (1889-1953)
The Allen F. Pierce Free Library in Troy is named after …….. Allen F. Pierce, an alumnus of Troy High School. After graduating from THS in 1907, Allen attended Lawrenceville School and then Yale University, graduating in 1912. Shortly after college, he became associated with the John-Manville Corporation in New York. He worked there until 1928. In that year with a group of associates, he organized the H. W. Porter Company, an engineering firm engaged principally in heat insulation work.
Allen F. Pierce possessed great ability in baseball and tennis. He also loved to hunt and fish. He was a man of great personal charm and most thoughtful and considerate of every person he knew no matter how slightly.
He always considered TROY as his real home and visited Troy at every opportunity.
Allen F. Pierce died unexpectedly on his birthday in 1953. He is buried in the family plot at Oak Hill Cemetery in Troy, PA.
On February 15, 1980, the library added another addition to the Troy Borough building and was renamed the Allen F. Pierce Library, honoring the legacy and generosity of its namesake.